About US
Experienced People Asking Smart Questions.
We love to do the thing our clients hate doing most and do it better than they ever imagined possible.

Our role as a new business agency is to unearth opportunities for our clients within the companies they want to work with and get them in front of the decision maker for their service .

The Manifest new business team are rightly recognised as the crème de la crème of agency new business lead generation and will tell your story with passion, eloquence and conviction

Our techniques are channel agnostic, disruptive and engaging. Our results astounding.

Our clients expect, and our team delivers, 100%.
Experienced

The average tenure of an account director at Manifest is five years and several have been here more than ten.

Knowledgeable

A pre-requisite for a job at Manifest is a background in either an agency or client side marketing department.

Persuasive

The power of persuasion. The dark art of making another see things your way through the use of language.

Passionate

You are passionate about your agency; we get it and you can be sure we will be as passionate as you are.
Our focus
We are a new business agency. We specialise in helping companies within the creative and marketing services industry win more clients by arranging new business meetings for them with the decision makers for their service within the companies they want to work with.

The channels we use fall into three categories: Broadcast, Listening and Narrowcast.
Broadcast
Your PR, SEO, AdWords and social marketing, together with your reputation and networking, will drive prospects to your website. We would suggest using software to identify your anonymous website traffic. You may also want to undertake email campaigns to further drive inbound web traffic and we can help here with provision of data.
Listening
Our tech stack includes ALF Insight, Crunchbase as well as various LinkedIn plugins which when combined enable us to predict where there is likely to be a greater need for your service. Using this intelligence, we will tailor niche messages to each prospective new client to make every approach sound like the only one that matters to your agency.
Narrowcast
What is the best and most appropriate channel to use to get your proposition and the niche message we have developed noticed by the prospect we are approaching? Some companies and marketing teams are best approached by email, others are more likely to warm to a personal telephone call and others a well written letter or social approach.
Testimonials
Things some of our lovely clients have said about or to us
LATEST NEWS
Our thoughts on the agency new business landscape and some other insights that we hope you will find interesting.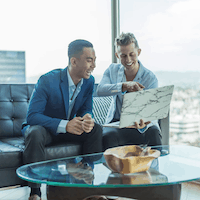 The Importance of Face-to-Face New Business Meetings came to mind whilst reading The Globotics Upheaval by Richard Baldwin and I was reminded of just how important it is for agency new business people and heads to resist the simplicity and convenience of the conference call. In chapter 9, Globotics Resolution: A More Human, More Local[…]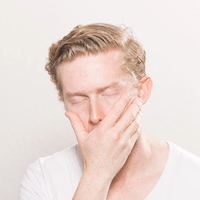 Patience is key in agency business development and here is a tale all too familiar to anyone who has worked in agency new business for any length of time and one that still shocks me to the bones even today. At the back end of last summer we arranged for one of our clients to[…]
Previous
Next