About US
Experienced People Asking Smart Questions.
We love to do the thing our clients hate doing most and do it better than they ever imagined possible.

Our role as a new business agency is to unearth opportunities for our clients within the companies they want to work with and get them in front of the decision maker for their service .

The Manifest new business team are rightly recognised as the crème de la crème of agency new business lead generation and will tell your story with passion, eloquence and conviction

Our techniques are channel agnostic, disruptive and engaging. Our results astounding.

Our clients expect, and our team deliver, 100%. We are so confident in our abilities that we guarantee the results we tell you to expect.
Experienced

The average tenure of an account director at Manifest is five years and several have been here more than ten. Our staff turnover rate is just 10%

Knowledgeable

A pre-requisite for a job at Manifest is a background in either an agency or marketing department. 90% of our staff have more than 10 years such experience.

Persuasive

The power of persuasion. The dark art of making another see things your way through the use of language. Our average conversion rate is 25%.

Passionate

You are passionate about your agency; we get it and you can be sure we will be as passionate as you are. Your brand is 100% safe in our hands.
Our focus
Delivering Targeted Opportunities.

We specialise in helping companies within the creative and marketing services industry win more clients by creating new business opportunities for them with the decision makers for their service within the companies they want to work with.

Only those companies and brands we have identified as being a good fit for your business and that you have agreed for us to target will be approached on your behalf. Why would you spend money with an agency if you don't know exactly who they are speaking to on your behalf?

The channels we use fall into three categories: Broadcast, Listening and Narrowcast.
Broadcast
Your PR, SEO, AdWords and social marketing, together with your reputation and networking, will drive prospects to your website. We would suggest using software to identify your anonymous website traffic. You may also want to undertake email campaigns to further drive inbound web traffic and we can help here with provision of data.
Listening
Our tech stack includes ALF Insight, Crunchbase as well as various LinkedIn plugins which when combined enable us to predict where there is likely to be a greater need for your service. Using this intelligence, we will tailor niche messages to each prospective new client to make every approach sound like the only one that matters to your agency.
Narrowcast
What is the best and most appropriate channel to use to get your proposition and the niche message we have developed noticed by the prospect we are approaching? Some companies and marketing teams are best approached by email, others are more likely to warm to a personal telephone call and others a well written letter or social approach.
Our Team
Dedicated To Fulfilling Our Promises
Adam Whittaker
Founding & Managing Director
Adam is the MD of Manifest and will is responsible for the strategic direction of all client campaigns. Adam has over 30 years agency new business experience and was new business director at Communicator and Bowes Darby.
Sam Reardon Smith
Founding Director
Sam is responsible for all of the operational aspects of the business and was previously the new business director of Halpern Communications.
Tony Cross
Business Development Director
Tony has over 20 years agency new business experience as well as a background in management consultancy.
Lucy Barcoo
Client Services Director
Lucy has over 17 years experience of working on agency new business and has been setting up new clients for the team for the past ten.
David has been with Manifest for twelve years and is a French national who is naturally fluent in English. Prior to joining Manifest David worked in fashion and beauty PR as an account manager at Exposure, Jackie Colins PR and Redheads PR.
John has been at Manifest for seven years and has worked across the whole spectrum of marketing disciplines. Prior to joining our team John worked in business development in the live events industry with Event Live Media.
Prior to joining Manifest four years ago, Scott had more than 20 years experience at leading London advertising agencies including Saatchi & Saatchi, McCann Erickson, M&C Saatchi and Havas.
Educated at University College Dublin, John's background was in marketing for tech and financial services brands before moving over to agency business development in 2013.
Sylvia has a background in marketing technology where she worked in business development for Dotmailer before which she worked in agency new business.
Simon has worked in new business development for marketing agencies since 2009 and has also worked for three other new business agencies before joining our team.
Pete is responsible for the financial running of the business and has a background as a bursar at a private school before which he was an army man.
Jen helps Tony and Lucy with the setup of new client databases and has a specialism in researching new markets.
Testimonials
What Our Clients Say
hot off the press
News and Thought Pieces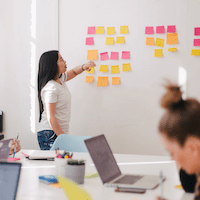 Agency positioning and proposition development has been a key part of our offering ever since we set Manifest up. As a leading new business agency, we have been helping agencies of all shapes and sizes to articulate their agency positioning and proposition in a compelling and differentiating way. One thing we have learned about agency[…]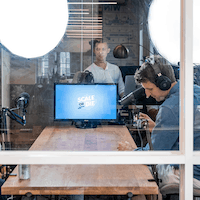 Tell your client these things. The MD of a PR firm sent me this – his view on ten things PR agencies should tell their client, but would probably get them fired… 1. The main reason journalists aren't covering you is because the proposition's crap. It has no clear differentiators over its competitors, it doesn't[…]
Previous
Next